Sometimes you just need a slice…
This recipe was born a "mug cake" but evolved into a baked bread recipe and it just works. This single serving keto bread is so legit. You can make it in the microwave or you can make it in the oven, honestly both turn out great. All you need is a small container, 7×7 pyrex works well, and 5 ingredients.
It's definitely not a low-calorie bread, but made with whole food ingredients, go ahead… say yes to the bread!
Avocado toast is back baby! I love it with scrambled eggs and some berries. Also great toasted and just eaten alone or with a cup of coffee. MmmMmmM… Low Carb, High Fat for the win!

Substitutions:
I have not tried this single serving keto bread with other flours, sorry!
But ghee, softened butter or coconut all work for the fat in this recipe.
Blanched almond meal works best, for a soft, white bread, but you can use regular almond meal (almonds ground with the skin on) for a "whole wheat" bread look and feel.
If you make this single serving keto bread share the love!
Tag me on Instagram or Facebook @thecastawaykitchen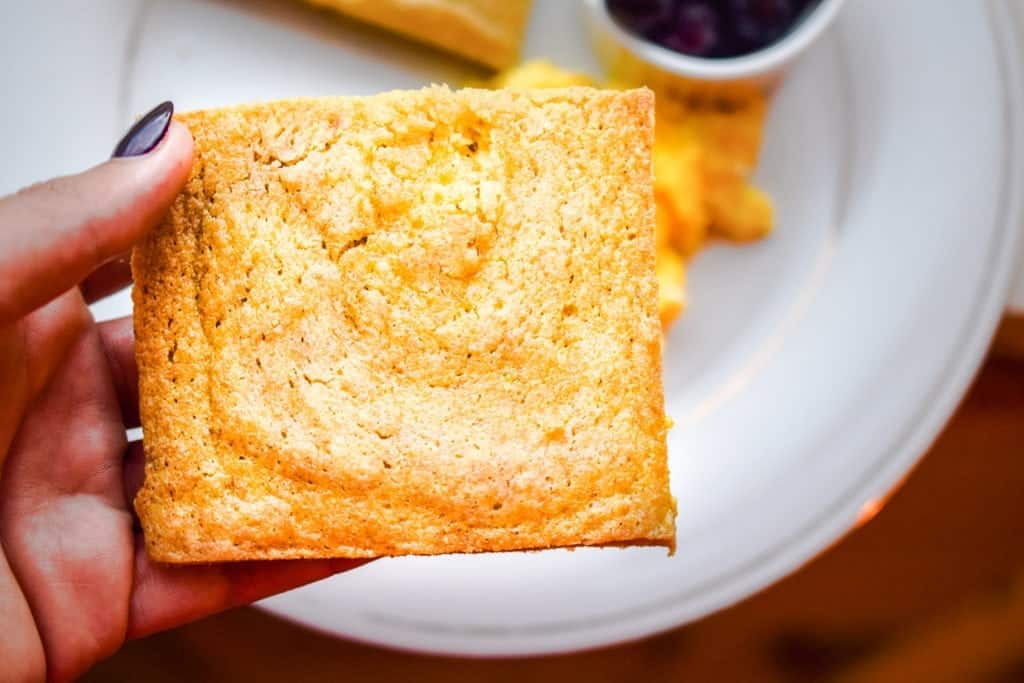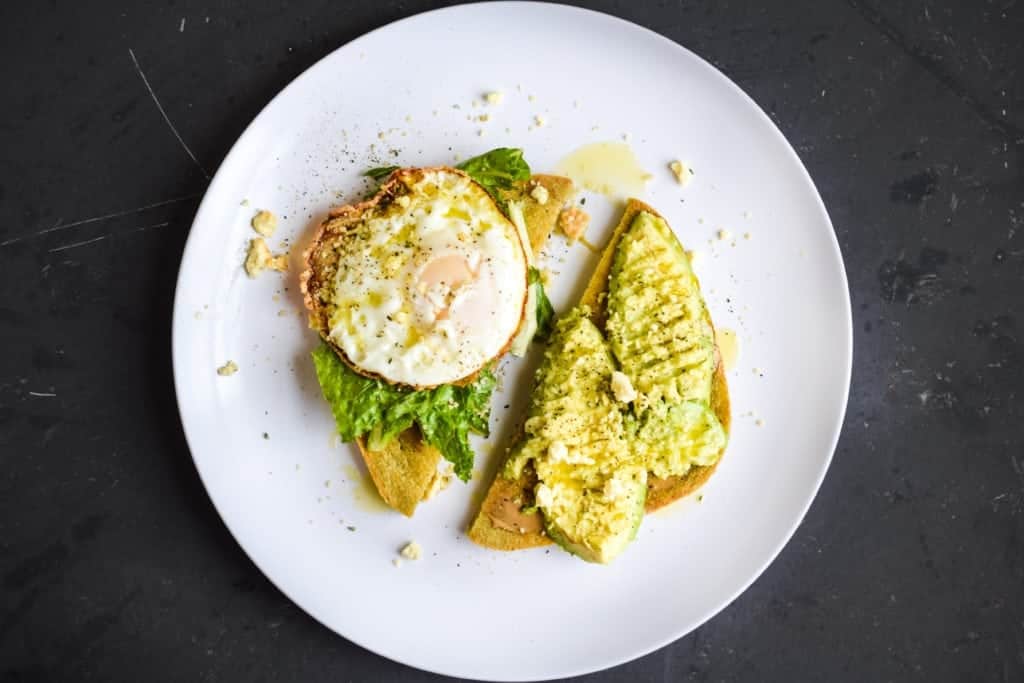 Low Carb Single Serving Bread (Paleo, Gluten Free, Grain Free, Keto)
---
Author: Cristina Curp
Prep Time: 5
Cook Time: 6
Total Time: 11 minutes
Yield: 1 1x
Category: Side
Method: Various
Cuisine: American
Description
Single Serve Bread
---
Scale
Ingredients
4 rounded tbsp fine ground almond meal
1/4 tsp baking soda
1/4 tsp salt
1 large room temperature egg
2 tbsp softened ghee, butter or coconut oil  (any saturated fat will do)
2 tbsp water (a splash more if the mix seems too thick)
---
Instructions
In a small, shallow microwave safe container whisk together the flour, salt and baking soda.
Make a well in the center and crack an egg open into it.
Whisk well, then add in the fat and water while you continue whisking.
Once it becomes frothy start making bigger circles with your whisk or fork to incorporate the flour mix.
Mix well, getting all the edges and sides. You can use a spatula to make sure you have it all mixed in.
Tap the container down on the counter to settle the mix.
Microwave on high for 90 seconds, or until the center is cooked (add cooking time in 30 second intervals).
If you're baking it, use a glass dish, and bake at 350F (or 325F convection) for 20 minutes.
Run a spatula around the edges to separate and remove it from the container.
Pop it in the toaster for 3-4 minutes until crisp.
Top with yummy things, enjoy
Nutrition
Serving Size: 1
Calories: 480
Fat: 47
Carbohydrates: 5
Protein: 13
Keywords: Low carb Keto Bread