It Started With A Smoothie Bowl. I've signed on with Vital Proteins to make three recipes in three months for them. Last month I made the Key Lime Pots de Creme. This month I created this Matcha Smoothie Bowl, featuring their Cucumber and Aloe Beauty Water. I made this smoothie while my husband was out for a bike ride. The perfect post-ride nutrition! As I presented him with this bowl of green goodness, it dawned on me that, 1: he would have never made this for himself, 2: I love that he loves it, 3: Even though I wasn't having any (on a Whole30) I didn't mind making it for him. Those three statements explain a lot about how food goes down in my home. Something folks often inquire about, does your whole family eat the way you do?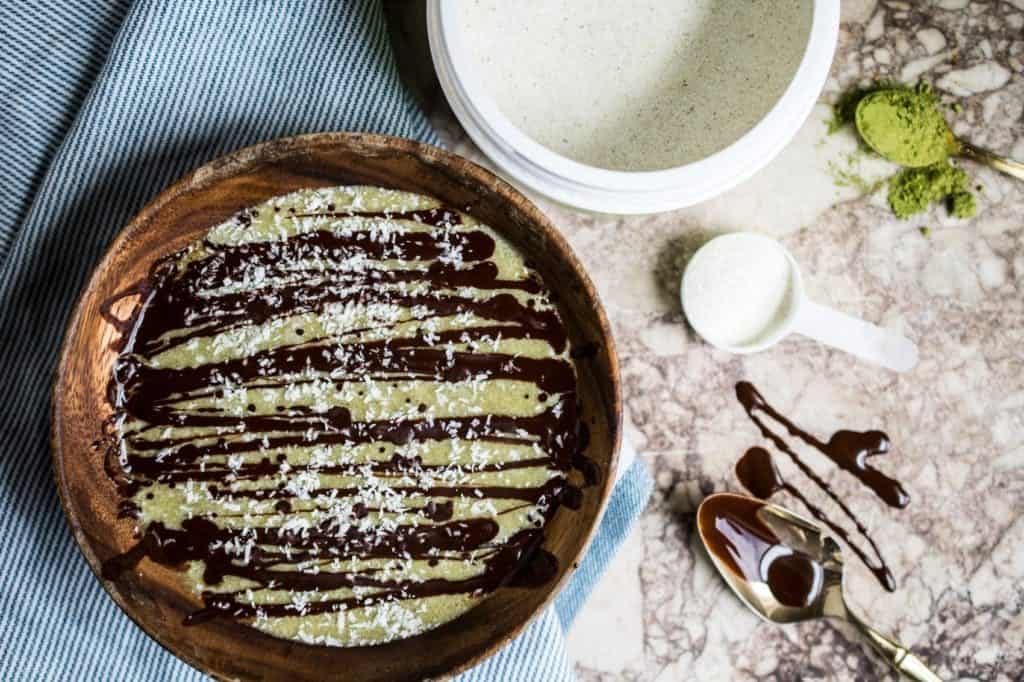 A few years ago Justin would have come home and kicked back with some muscle milk or something of that variety… which in my opinion do more harm than good. But today, he drank down a cold thick smoothie with all sorts of goodies to help his body recover. The Vital Protein Collagen Beauty Water (Cucumber and Aloe) have collagen to help his joints which just did a lot of work, and to re-hydrate his skin which also took a beating in the sun. The coconut milk and ripe banan supply him with plenty of good carbs to replenish his glycogen stores and the "catechins from matcha help the immune system reduce inflammation in muscles from oxidative stress during exercise, which helps repair the muscle in the long run." (source)
Table of Contents
Real Life
I would love to say that Justin and Jack ate JUST LIKE ME. Not even close. They eat everything I cook, but usually with starch on the side. The boys are MOSTLY gluten free. I cook gluten-free pasta and rice for them once or twice a week. They both love full-fat greek yogurt and high-quality cheese. When we eat out, they get whatever they want. That being said, neither of them have leaky gut, autoimmune conditions or any other kind of chronic condition. My four-year-old has never even needed to take antibiotics. The kid is the picture of health. Justin is a machine.
I attribute this to the healthy lifestyle we lead. The way I eat (strict low carb paleo- modified AIP) is so that I too can be healthy, happy and keep up with them. It all works outs. Luckily we have the knowledge and resources to fuel our bodies with what they need!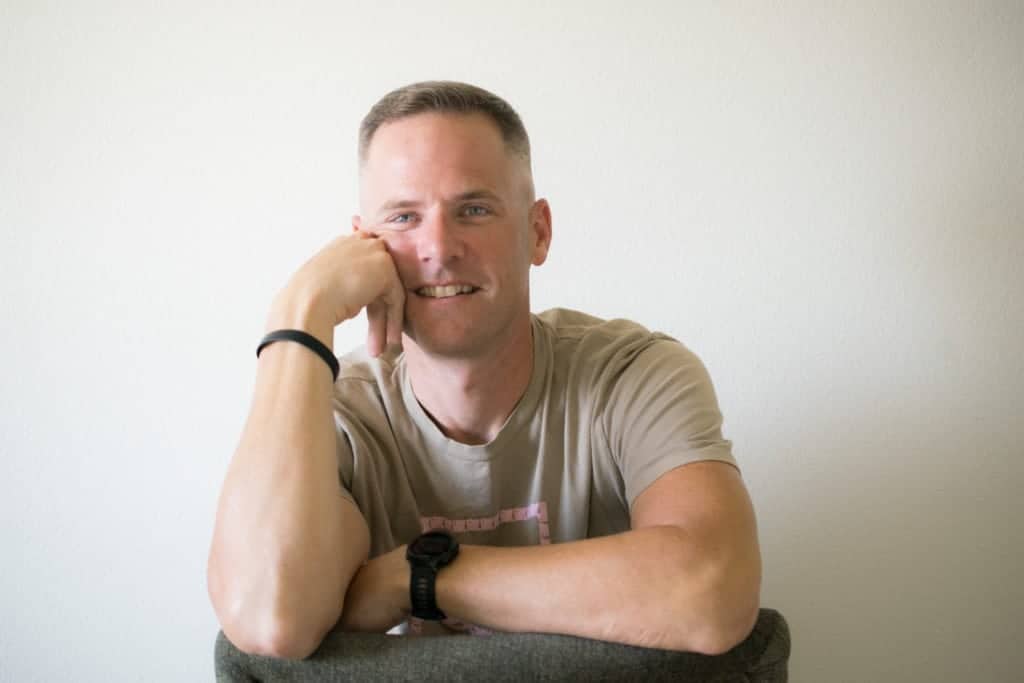 Justin's Perspective: a little Q + A with my hubby…
What do you think of paleo/grain-free lifestyle?
I'll admit I thought it was hokey at first like I do most things that go against what I was taught growing up (that's a separate conversation though). But to be honest I really don't know much about it besides what foods it restricts from your diet. I think a lot of people focus on that instead of the benefits. We are seeing a culture shift though in the way we think about food and the paleo community has a lot to do with that. Long story short, I still like beans but don't miss them anymore. Bread will always have a special place in my heart.
Cristina has tweaked her diet numerous times in the last three years, Whole30, to AIP to Keto… Have each of these changes greatly impacted your diet?
She cooks dinner. Next question. Haha.
The Whole30 hasn't really impacted my diet I don't think (I've never done one either) but AIP and Keto definitely have. My food choices outside of our home closely mimic how we eat at home and I think that's a pretty good indicator. I enjoy it though and that's really important. It doesn't feel like a chore. It's just eating good food. There are lots of kinds of good food. We eat "this" kind.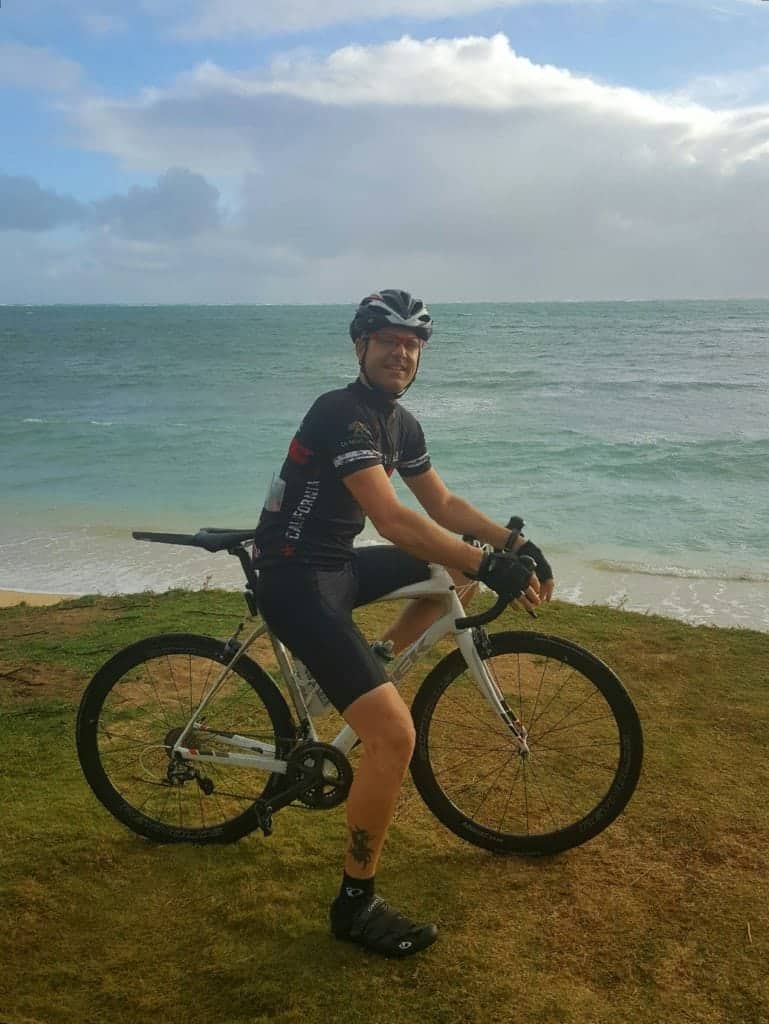 What are some of the benefits you have experienced? What are some of the cons?
Pros – I feel great! There are some other things at play here (cycling, gym, sobriety) but they all feed off of each other. Also, I am more involved which is important in a lifestyle change instead of just following along. That goes for any diet/lifestyle.
Cons – To be honest, nothing comes to mind. I am over the initial shock of food restrictions and it's been all up from there.
As someone without any food restrictions or weight loss goals how do you eat when you're not eating at home?
If you were to ask me this question over the last couple of years I would have answered it differently each time. But currently, when I'm not eating at home I am eating something I brought from home. If I'm eating out, my choices are normally healthy but I do have a son I have to take on pizza dates (see also donut dates). I want to eat healthy since it does affect so many other parts of my life and that part of the lifestyle is really engrained in me now. It took some time but I'm there.
Although I don't have weight loss goals I do have a goal weight. In cycling, I want to be light but strong and a healthy diet is the only way to do balance that. I can easily burn over 5000 calories on a hard ride day so diet is very important in replenishing that smartly. Kudos to keto for that high fat that probably gets me through the end of those tougher ones.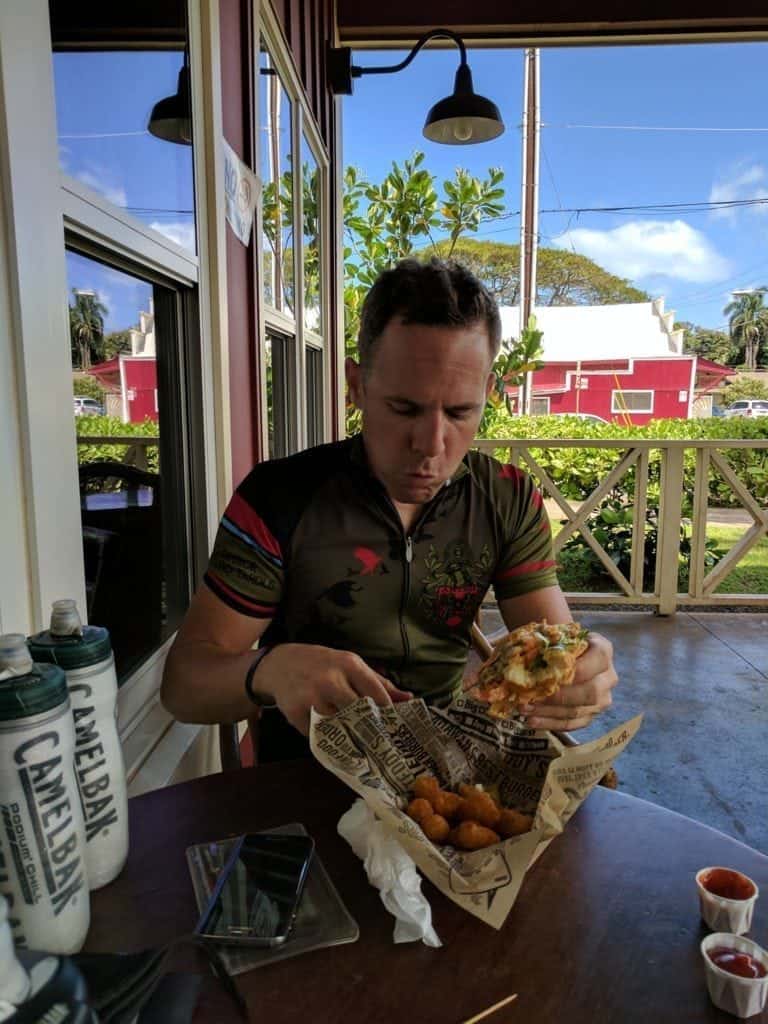 What lasting change have you made in your life influenced by the health nut in your life?
I care about what I put into my body now. I think she caught me at a point in my life where all the bad decisions I was making were beginning to catch up with me. We sort of realigned together I guess. Go team!
What's your favorite paleo food?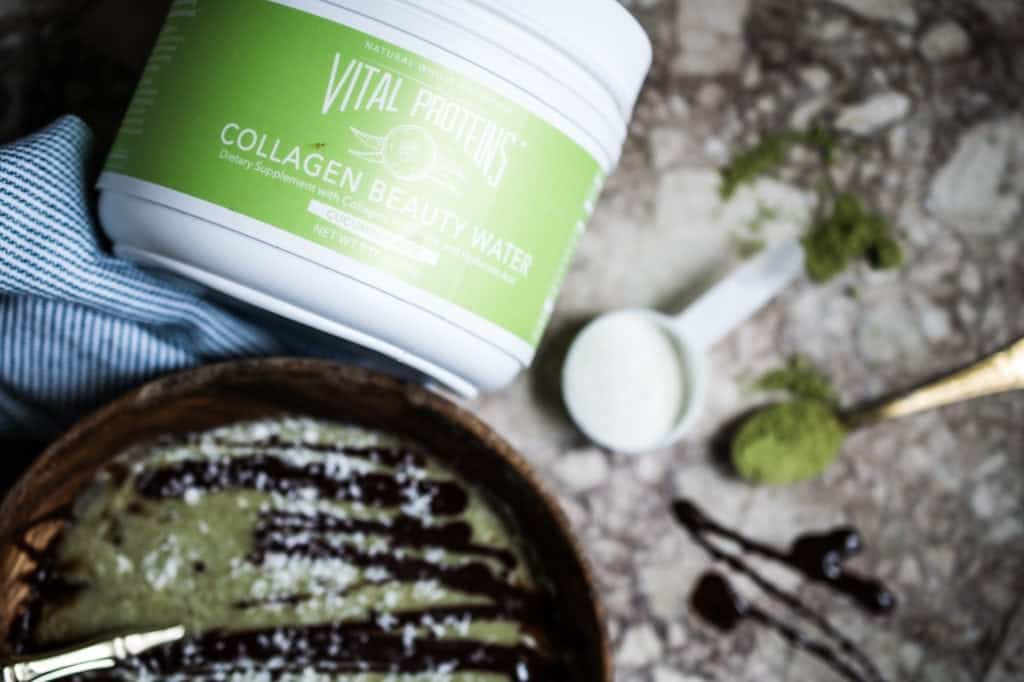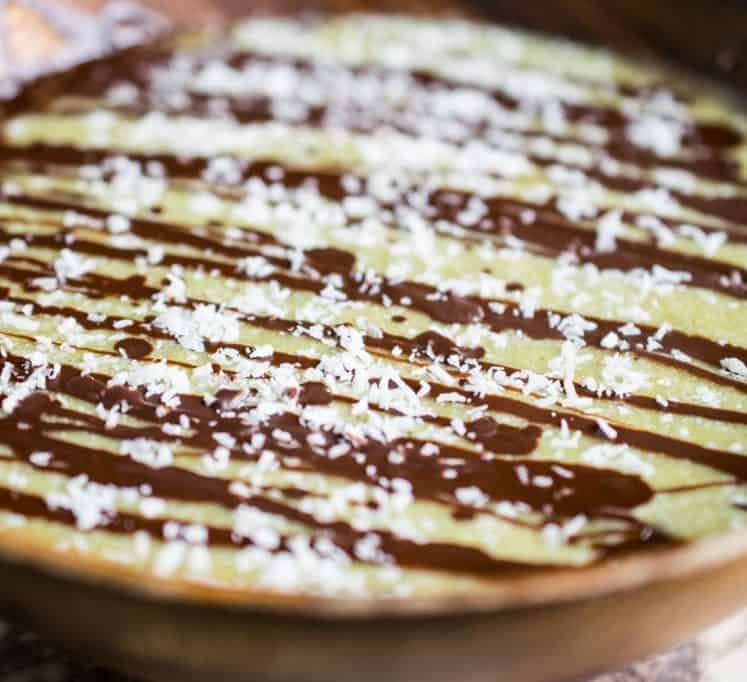 Hydrating Matcha Smoothie
---
Author: Cristina Curp
Prep Time: 10 minutes
Cook Time: 0 minutes
Total Time: 10 minutes
Yield: 1 serving 1x
Category: Smoothie
Method: Blend
Cuisine: Paleo
Diet: Gluten Free
Description
Hydrating Matcha Smoothie Bowl!
---
Scale
Ingredients
1 cup steamed, frozen cauliflower florets or frozen banana pieces
(depending on your carb needs)
2 scoops Vital Proteins Collagen Beauty Greens: Cucumber Aloe
1 tsp matcha
1 tsp vanilla extract
5 drops stevia (optional)
½ cup water
½ cup coconut or nut milk
1 tbsp chia seeds
2 squares dark chocolate
1 tbsp. coconut oil
shredded coconut (optional)
---
Instructions
Combine the cauliflower or banana with the chia seeds, coconut milk, water, stevia, vanilla, collagen and matcha in your blender. Blend on high until thick and smooth, the chia seed should be pulverized.
In a microwave safe bowl combine the coconut oil and chocolate squares, microwave for 20-30 seconds, then stir until a thin chocolate sauce forms.
Pour our smoothie into a bowl and drizzle the chocolate sauce over it, it will harden when it touches the cold smoothie, like a magic shell!
Sprinkle with shredded coconut too!
Nutrition
Serving Size: 1 bowl
Calories: 620
Fat: 50g
Carbohydrates: 35g
Fiber: 15g
Protein: 20g
Keywords: matcha smoothie bowl