We all know chocolate is the best stuff on earth. Raw cacao how powerful antioxidant properties. The butter is a great source of satiating, anti-inflammatory fats. So why did chocolate get a bad reputation? Well, most commercially produced chocolate is filled with fillers and loads of sugar. So kick the store bought stuff and make your own
HOMEMADE HIGH QUALITY CHOCOLATE BAR!
The Basics
You only need 2 ingredient to make homemade chocolate: cacao butter, cacao powder. Yet today I'm going to show you how I make it. I like to cut my cacao butter with coconut oil. For one, it's more cost effective, and it also gives the chocoalte bar the added benefits of coconut oil (MCT's!).
I used monk fruit sweetener, added pepitas and a little salt to one bar. The second bar I left plain, unsweetened! Really the possibulites are endless. I will give you a template that you can use to make any kind of home made keto chocolate you want.
YOU MUST USE RAW CACAO BUTTER AND CACAO POWDER FOR THE AWESOME HEALTH BENEFITS.
Here are some quality and resonably priced options:

The Steps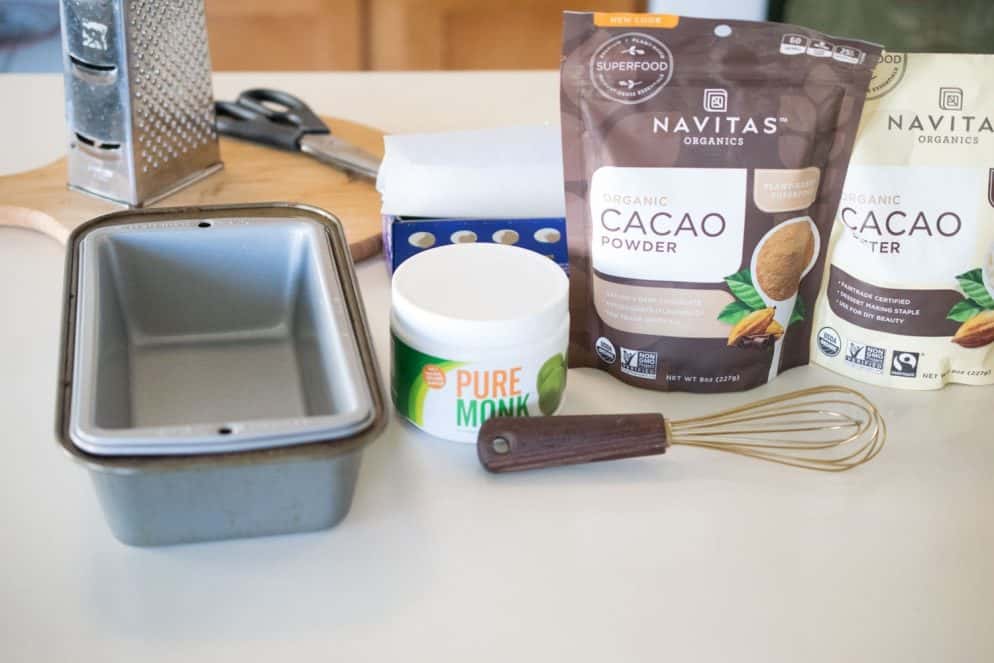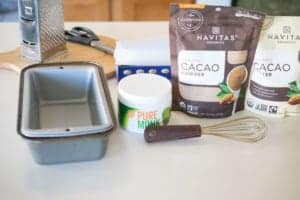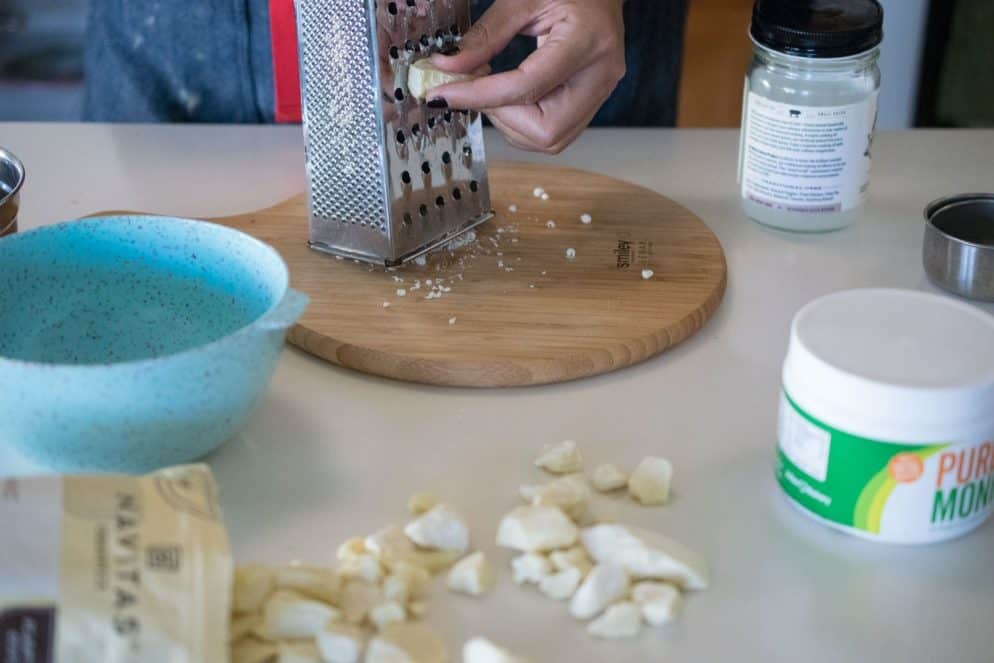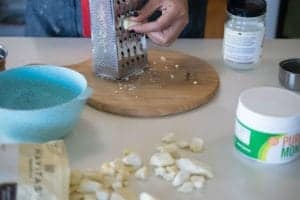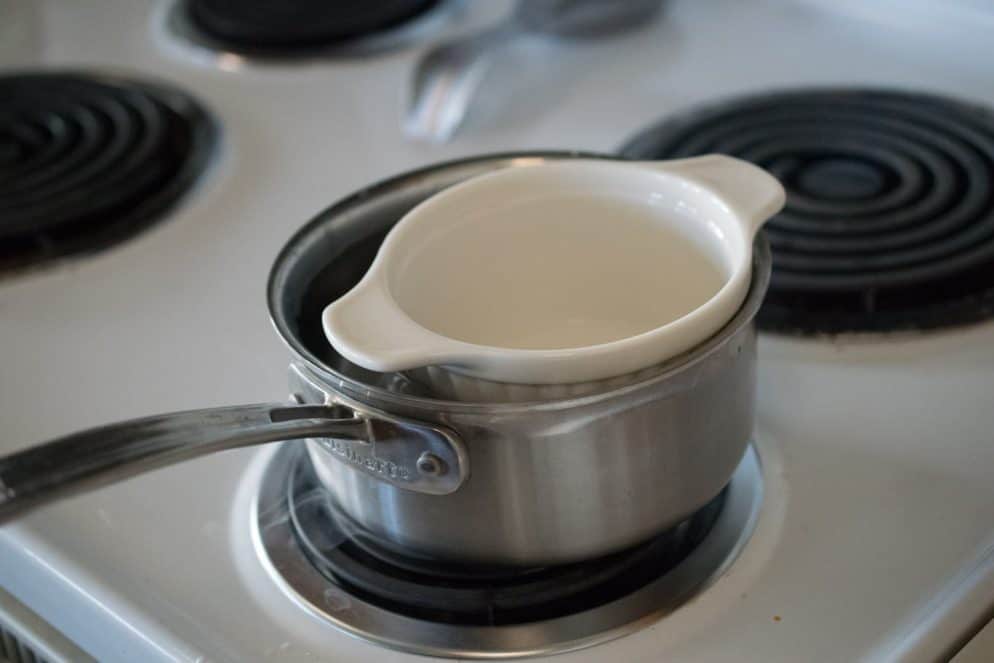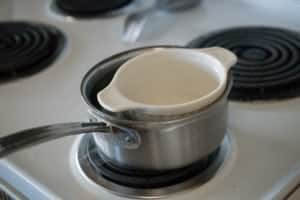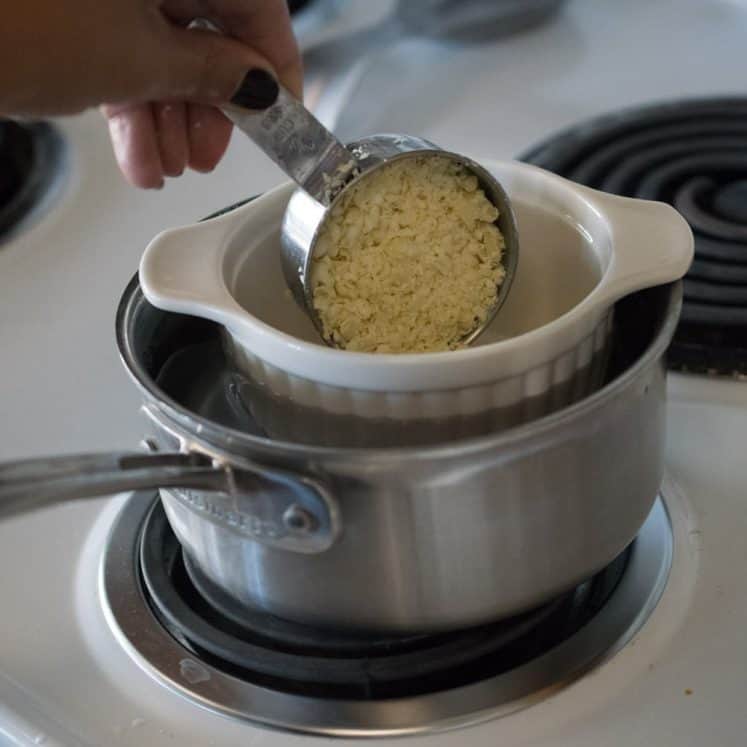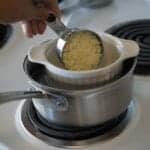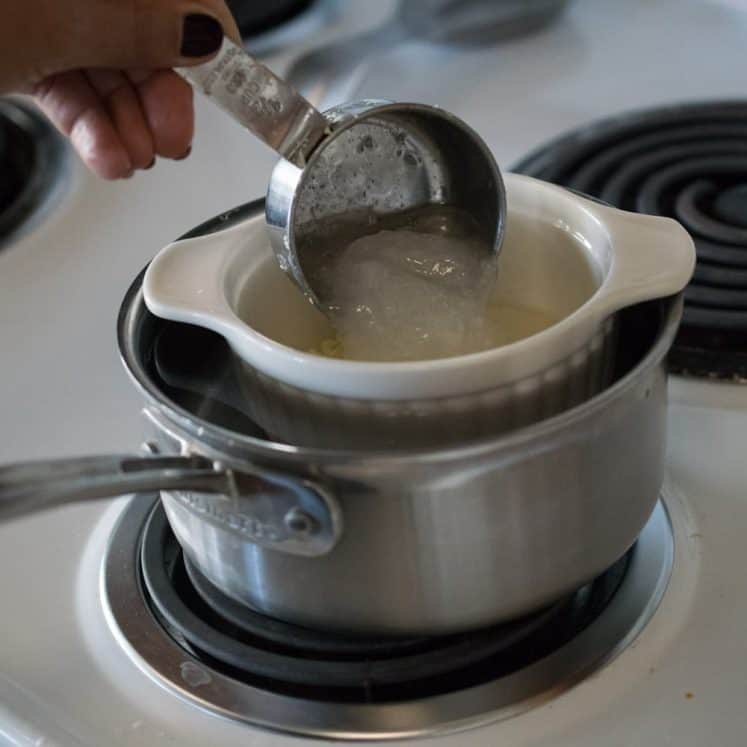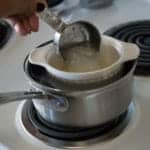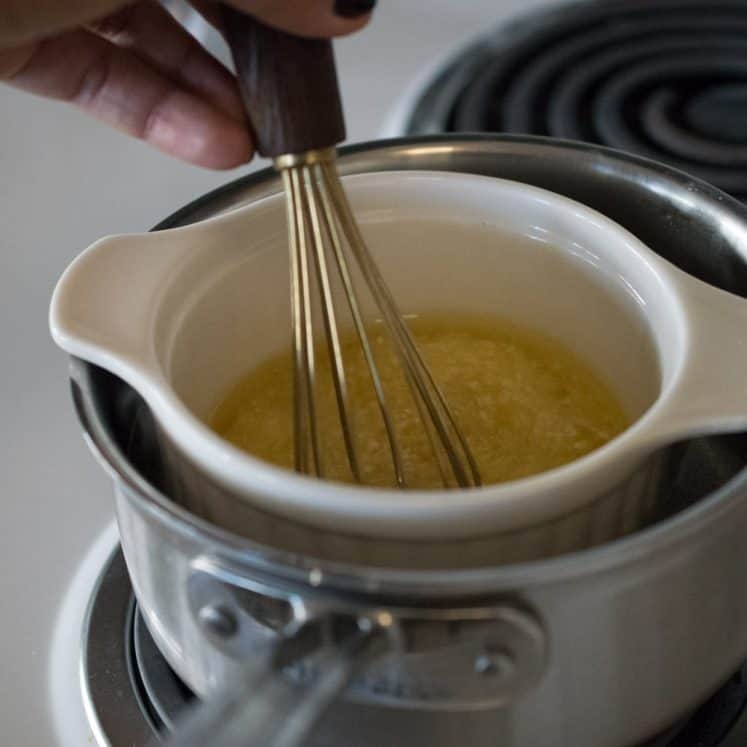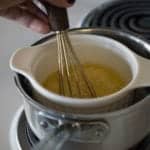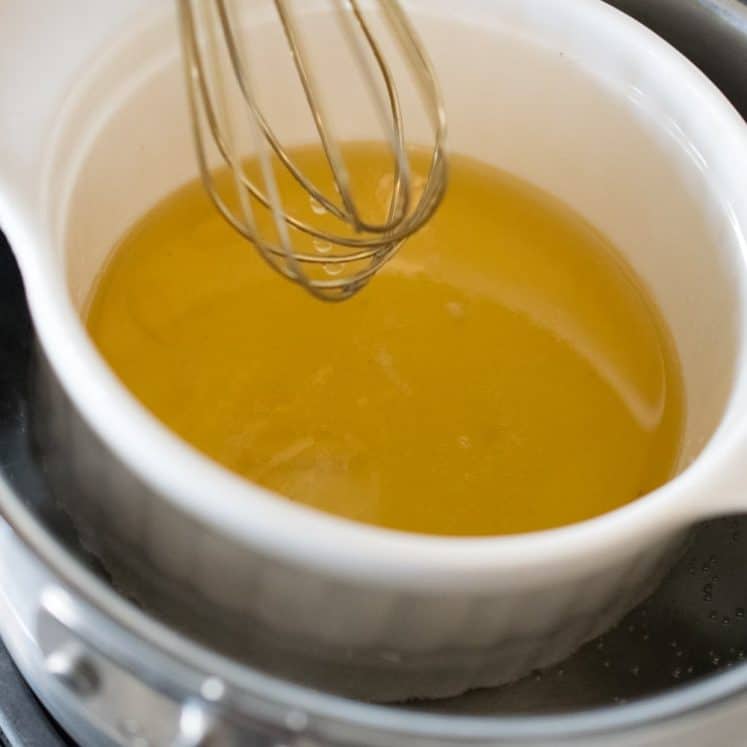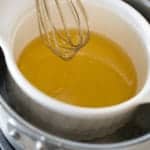 Combine the cacao butter, cacao powder and the coconut oil (if you're using it, you may just double the cacao butter) in the bowl and whisk until completely smooth.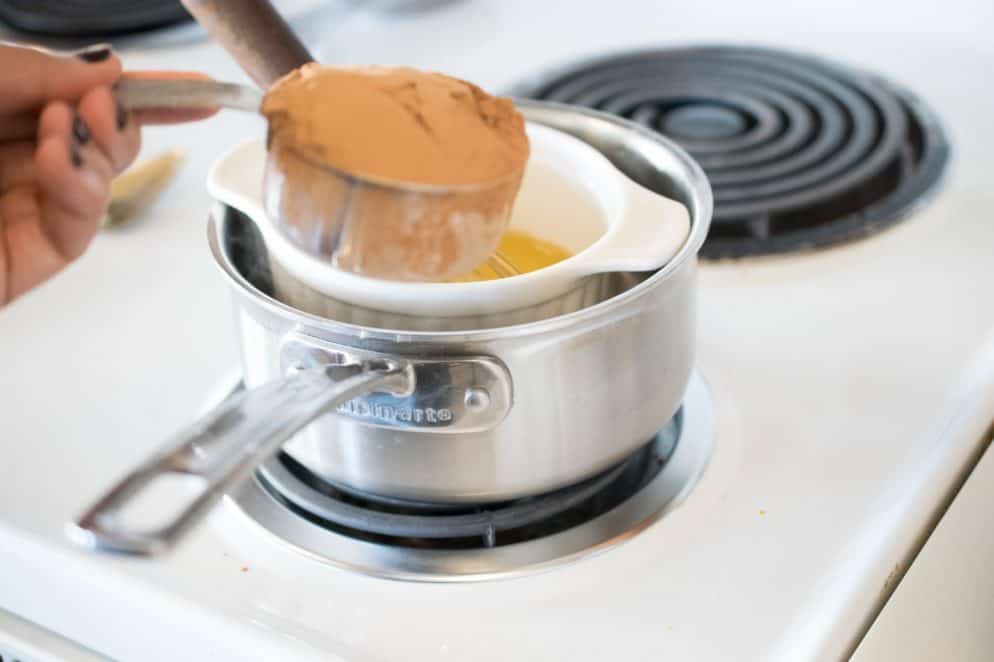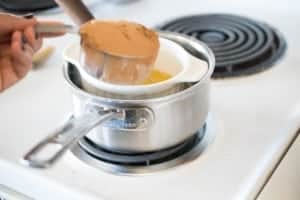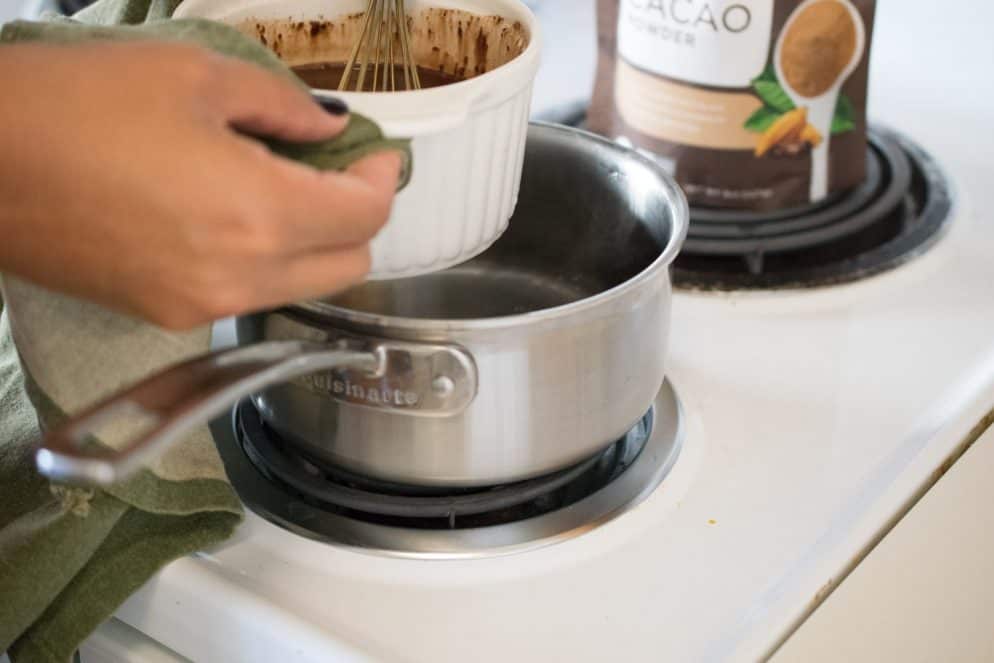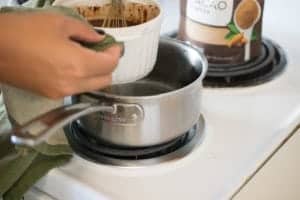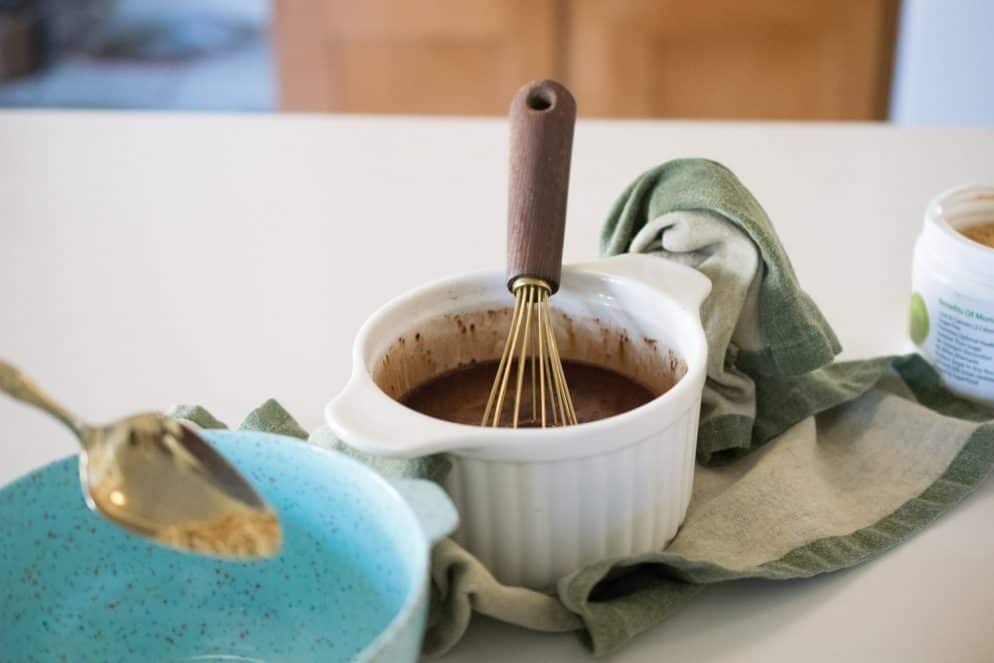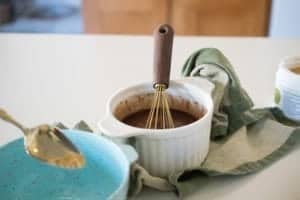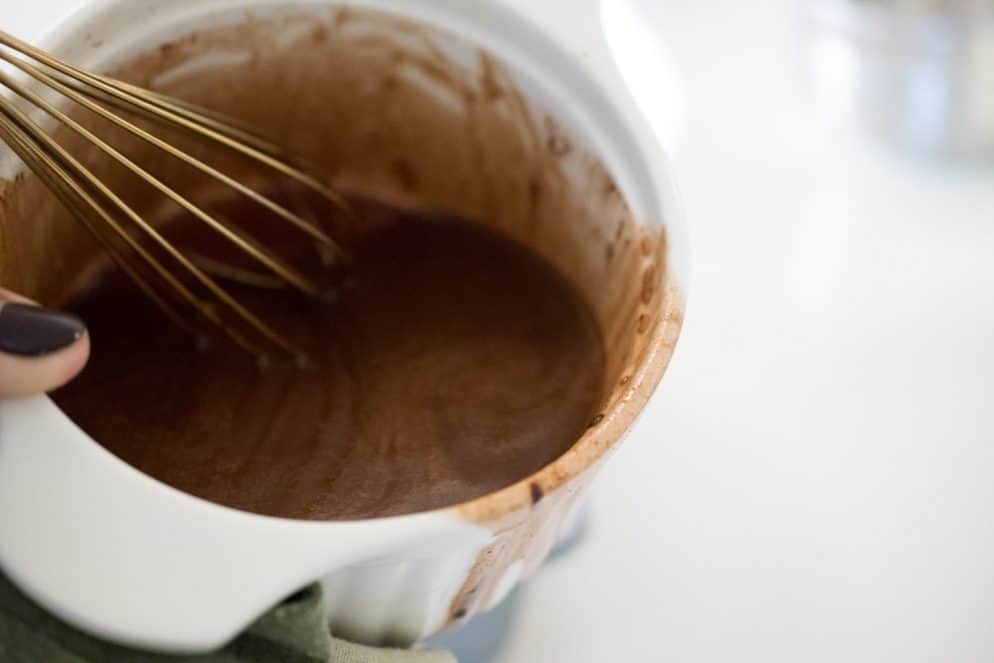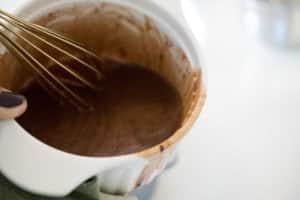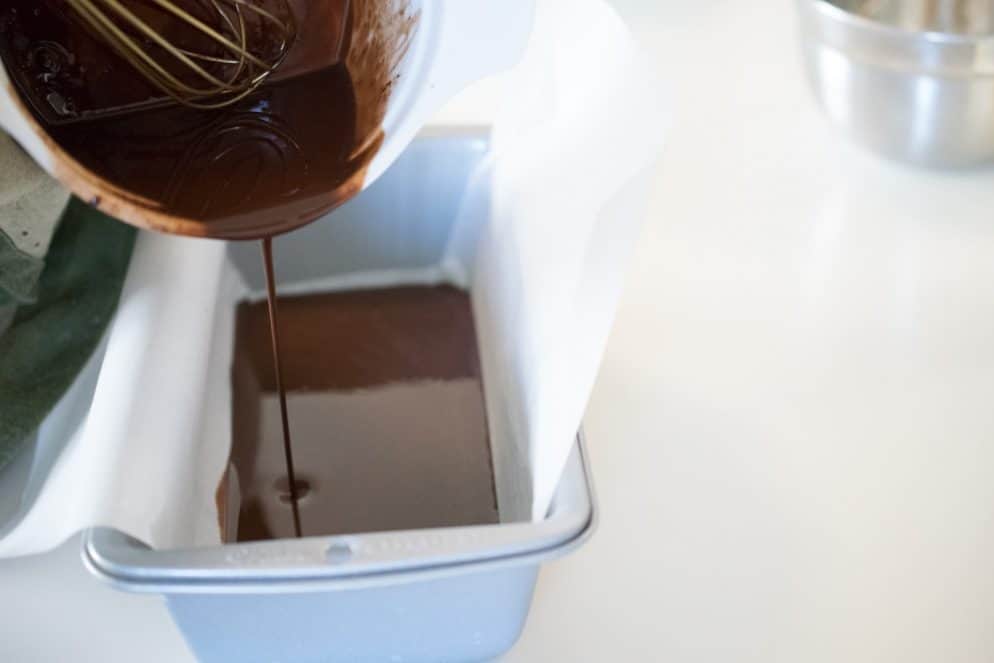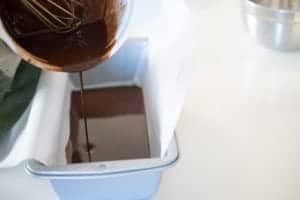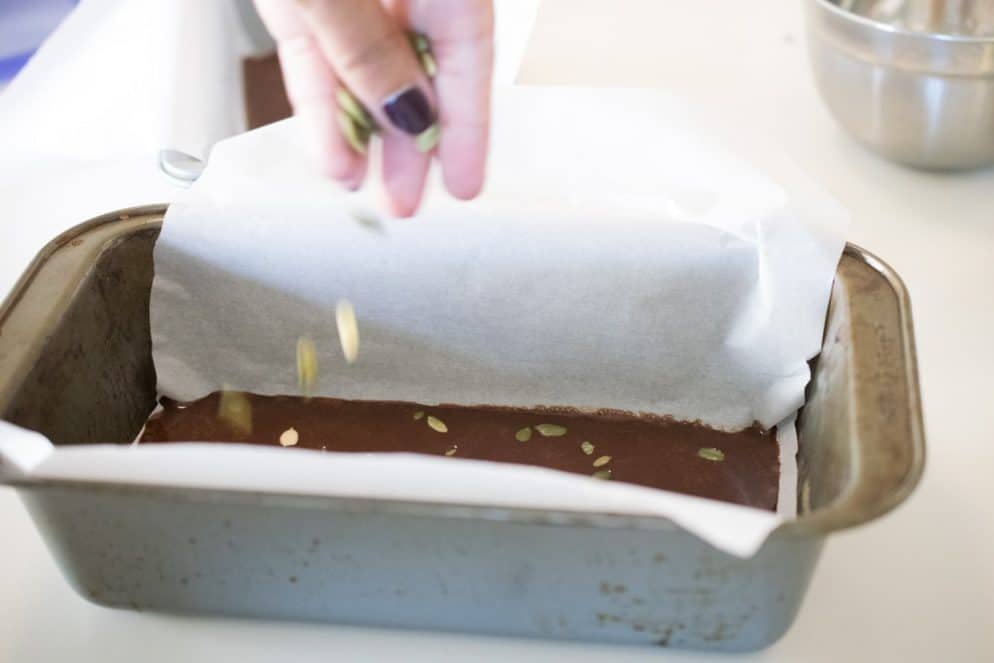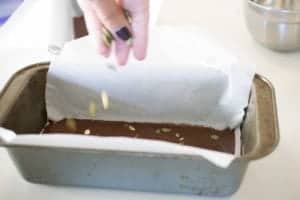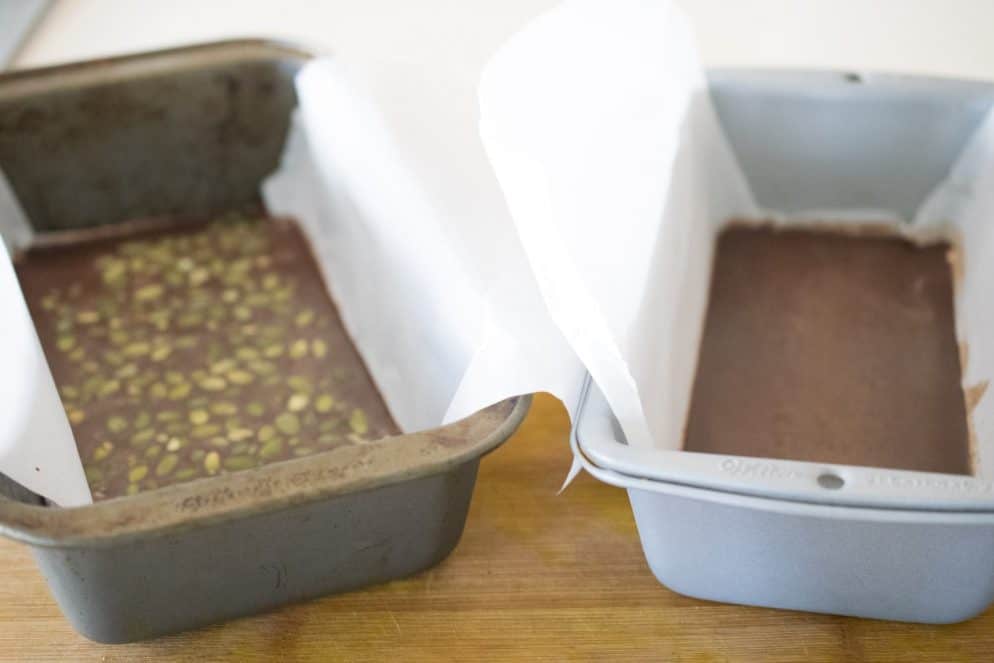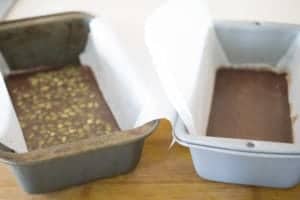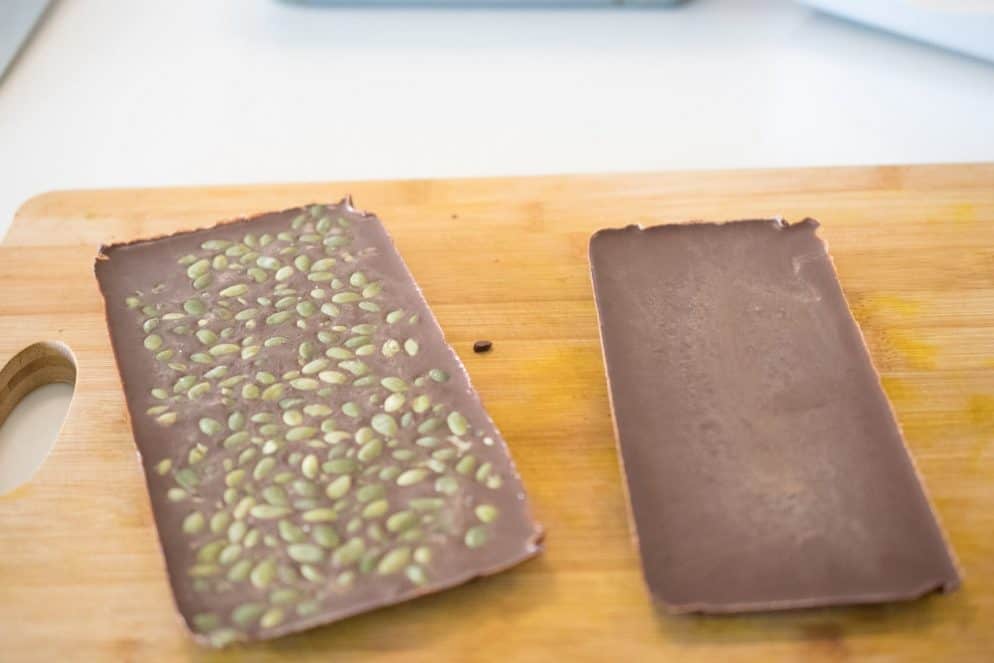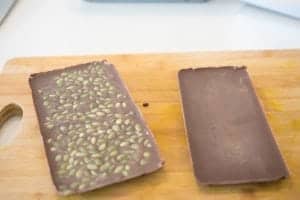 BOOM! You are a chocolate master!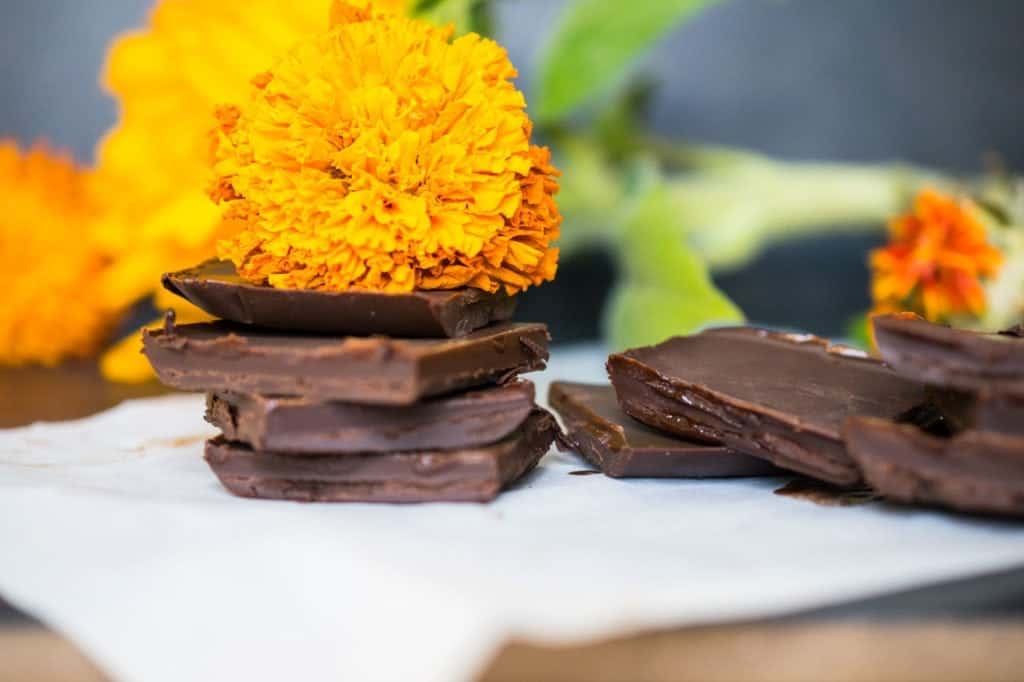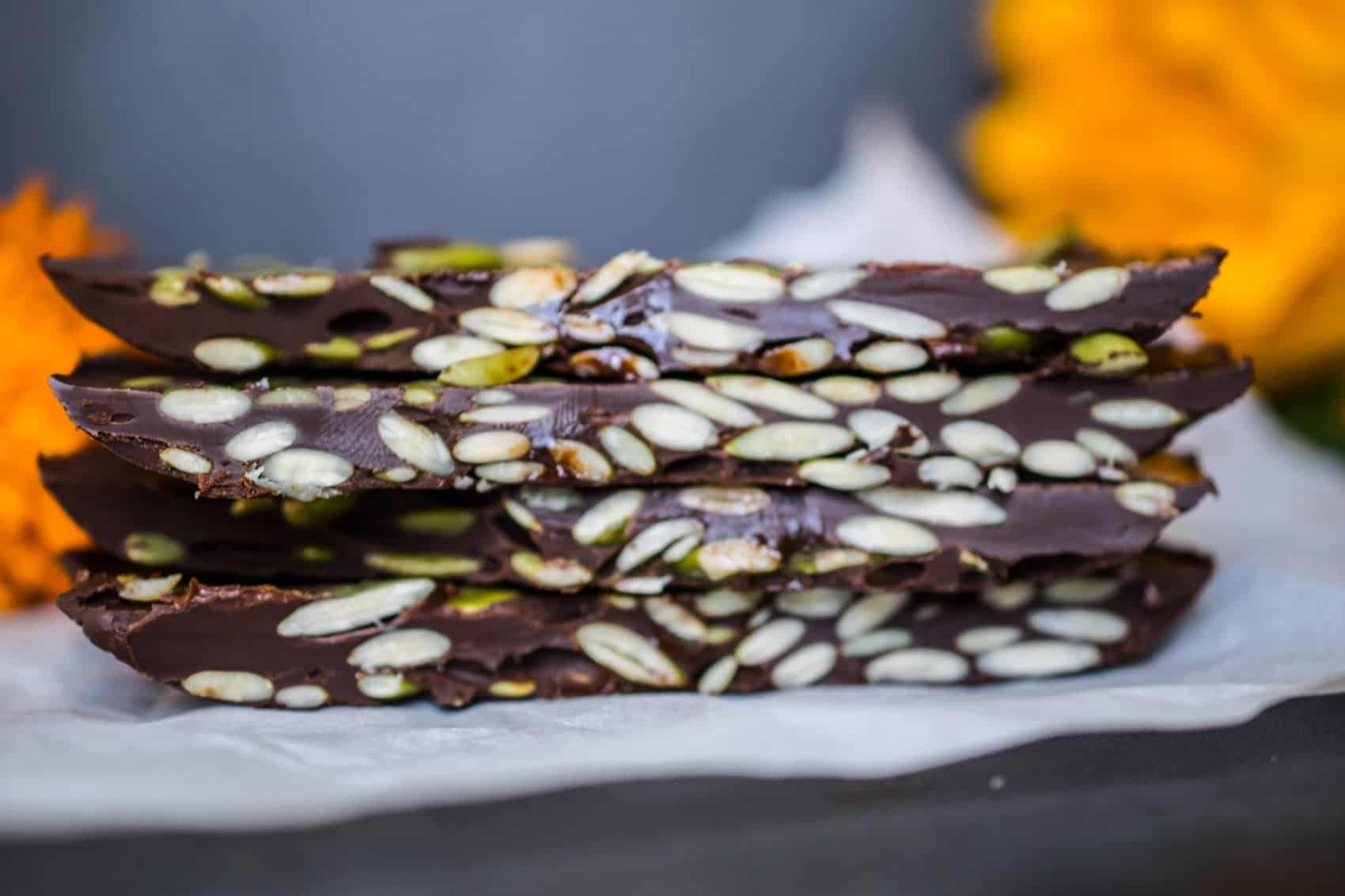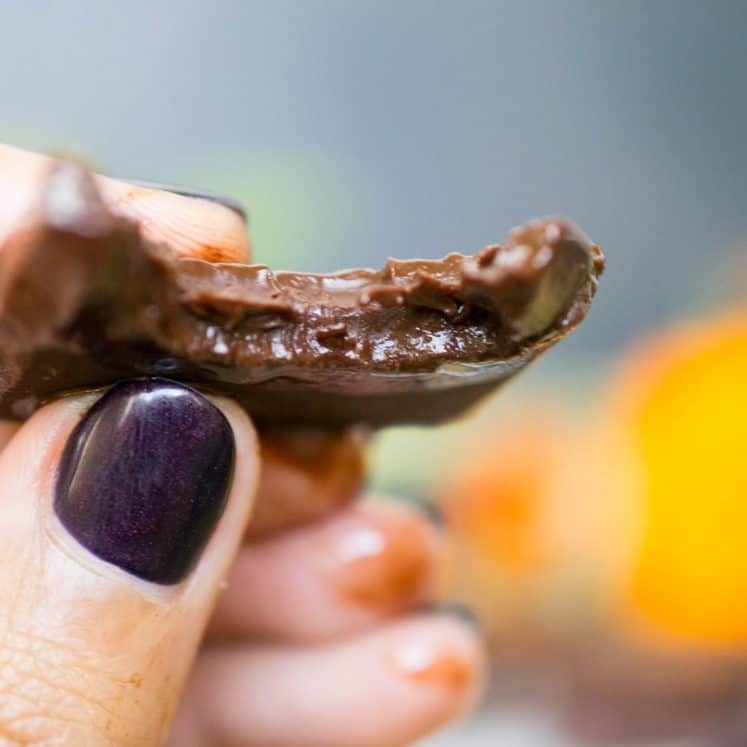 Keto Paleo Homemade Chocolate
---
Author:
Prep Time: 10
Cook Time: 5
Total Time: 15 minutes
Description
Easy and healthy homemade chocolate
---
Scale
Ingredients
1/2 cup grated cacao butter
1/2 cup coconut oil (optional, you may use 1 cup cacao butter)
1/2 packed cup cacao powder
Optional
Sweetener (I used 1/8 tsp monk fruit, see notes for more options)
Flake Salt
Nuts/Seeds
Coffee Grinds
Cacao Nibs
Shredded Coconut
Vanilla Bean Scrapping
---
Instructions
Heat a glass bowl over a small sauce pot. Add in the cacao butter (and coconut oil), melt until it looks like ghee. Liquid, golden and translucent.
Add in the cacao powder and mix until smooth.
Remove the bowl from the heat and keep whisking until the chocoalte mix begins to cool and looks very glassy.
Add in the sweetener of choice and keep stirring. If you are adding in the vanilla add it in now.
Pour your chocolate into the molds, it will make 2 bars.
Now you can add more goodies, some salt, whatever you wish.
Then set them in the fridge or the freezer to harden. Make sure they're on a flat surface.
Recipe Notes:
You can use 1/4 cup confectioner's Swerve, 20 drops stevia. I used the monk sweetener and was really happy with the flavor, it also used VERY LITTLE.
If you are making this chocolate for baking (like in cookies) use 100% cacao butter and skip the coconut oil. This method will temper the chocolate but because of the coconut oil, it will melt quickly. For a room temperature stable chocolate use only cacao butter (1 cup grated)