Hello! I'm Cristina Maria Curp, Cuban-American, mother, food lover, and dreamer. Former restaurant chef, current Nutritional Therapy Practitioner, and cookbook author. I created this blog to share my passion for food as medicine. About to turn thirty, with a baby to care for I found myself at rock bottom. Emotionally and physically.
I was riddled with inflammation, pain, and fatigue. I didn't feel at home in my body or comfortable in my skin. Hidradenitis Suppurativa was ragging all over my body. Something needed to change. So I looked at my food choices. As a lifelong binge eater and yo-yo dieter, I was ready to stop the vicious cycle of guilt and self-harm. That is to say… I get it. I've been there. I had my day one.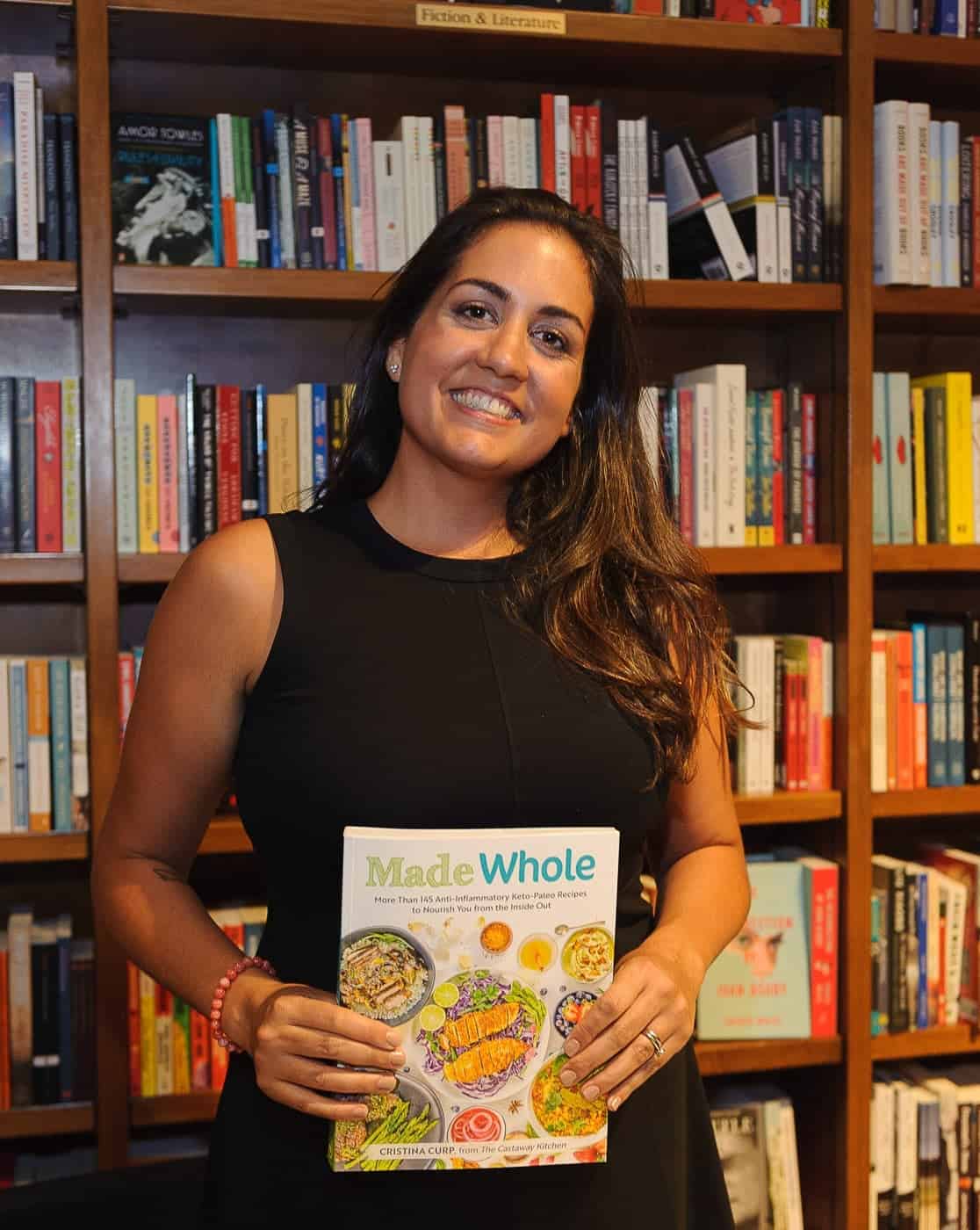 I wasn't perfect about this healthy lifestyle from day one, and I still am not. But I strive every day to feel better and be better.
A mama with a history of disordered eating, autoimmune disease, and a whole lotta emotional baggage. If I can turn this my hot mess express around, so can you.
I KNOW, I know in my bones that real food is the key to health, and healthy, thriving life is the key to happiness. Here at The Castaway Kitchen, our mission is to spread the word that food does heal. That you can embrace the dietary and lifestyle changes that will change your life and enjoy the food you eat while you do it!
I want you to feel empowered and inspired to heal! By creating delicious resources, sharing information, and my own story, my goal is to help YOU find the nutritional path that is right for you. We're all so unique and while I do share what has worked for me, it might not be what works for you, but I will help get you there!
10 Fun Facts About me:
Left-handed middle child, and a Gemini!
 Made in Miami, with Cuban parts (first-generation American).
Bilingual (hablo Español).
I like to lift heavy things and dance salsa!
I'm a big girl! 5'9 and toting size 11 feet!
I've lived in Miami, San Diego, DC area, and Hawaii!
Sociology and Anthropology Major with a background in market research.
6 years of commercial kitchen experience, 3 as executive chef.
I'm hilarious.
I'm also loud and I talk with my hands.