Welcome to Body Wise podcast with your hosts (and sisters) Laura Mar, Sexual Health Educator, and Cristina Curp, NTP, as they navigate the intricacies of the body's innate wisdom and our strong intuition. Join us for meaningful conversations and expert interviews dissecting the rituals surrounding food, cooking, movement, sex, love, and mindfulness. 
Listen On
iTunes | Stitcher |  Spotify | PlayerFM | Podbean | Libsyn | YouTube
Please subscribe and leave a review! Thank you!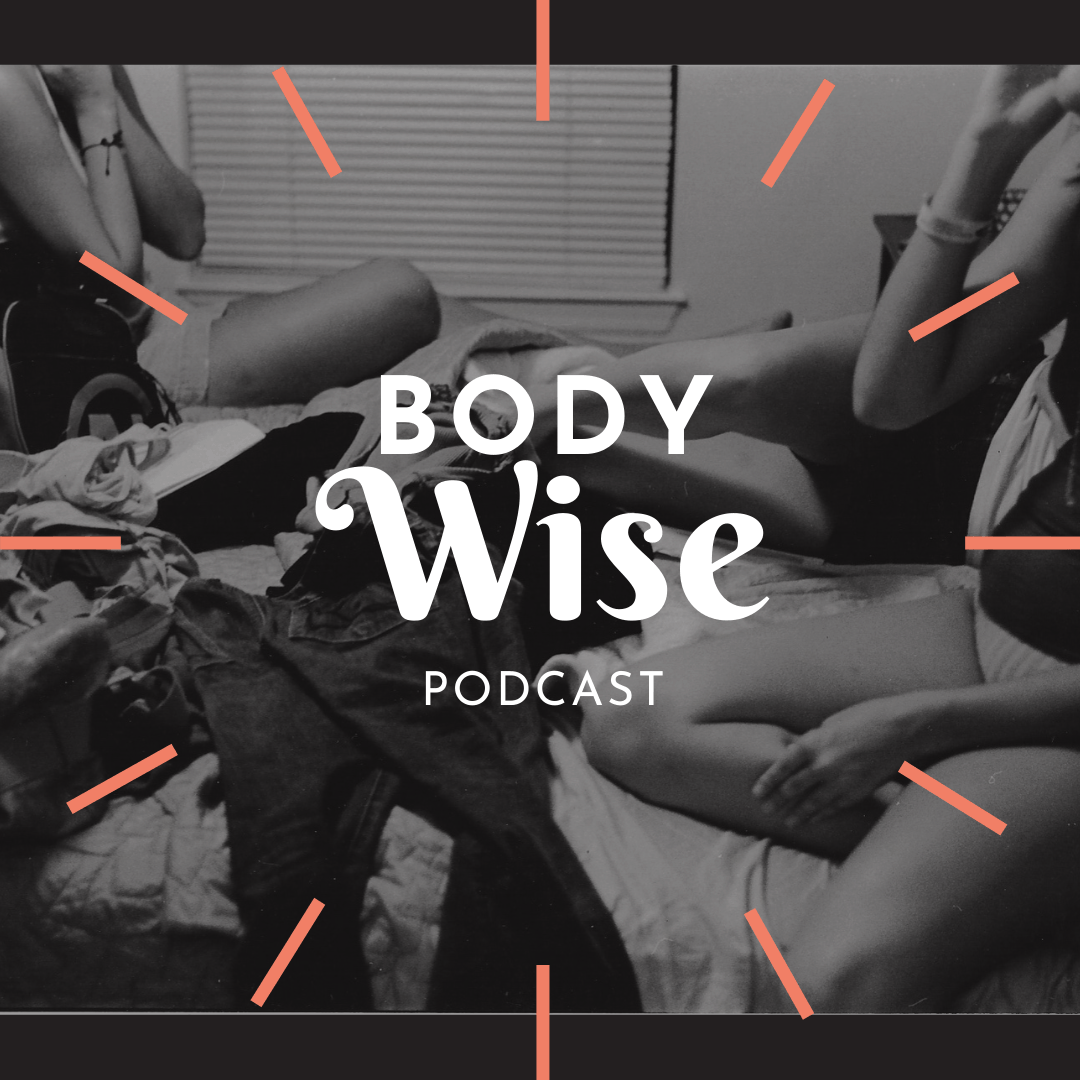 We aim to share our collective wisdom in order to empower people who cycle, people who parent, people who what to heal and people who yearn for authentic human connection. Sharing stories and discoveries of the authentic human experience and how it is inevitably all intertwined with diet, lifestyle, community, and sex.
About your Hosts
Cristina Curp holds a BA in Sociology and Anthropology from Florida International University and is a certified Nutritional Therapy Practitioner. Author of Made Whole and Made Whole Made Simple. Creator of The Castaway Kitchen, mother, chef, and autoimmune warrior. Food as medicine advocate and body-positive fitness enthusiast. Cristina lives in Alexandria VA with her family and eagerly plots her return to South Florida to be with the rest of her coven, aka her sisters and mother.
Laura Mar holds a BA in International Studies from the University of Miami and is certified as a Holistic Sexual Health Educator. An entrepreneur and co-founder of Green Gables Cafe, Laura now dedicates her time to helping people have better periods, explore their hormone health and sexuality, family plan and more. She lives in South Florida with her younger sister, Anavictoria and two daughters.
GET BODY WISE:
Episodes
New episodes will release 2 times a month on the 1st and the 15th! Be sure to subscribe on your favorite platform so you don't miss a beat!
Episode One
Nice To Meet You | January 5th, 2020
Welcome to the Body Wise podcast with your hosts: Laura Mar, Sexual Health Educator, and Cristina Curp, Nutritional Therapy Practitioner. We figured we'd start with introductions and a bit of our individual backgrounds and experiences in women's health so you can better understand what brought us to this moment and the conversations we hope to have in future episodes of the show.
TOPICS:
Meet Cristina (00:18)
Meet Laura (04:23)
Getting back to ancestral wisdom (16:27)
Where does body disconnect come from? (24:25)
Health through the lens of social media (26:11)
Body autonomy and acceptance in Latin culture (29:05)
High school, the patriarchy, and cervical fluid (30:52)
Addressing healing, the food connection (37:00)
Building the Body Wise community (39:23)
Episode Two
Sex Is Not A Bad Word | January 15th, 2020
Let's talk about … TALKING about sex. It's not a bad word; sex is a basic, biological, primal, pleasurable experience and everyone should be able to talk about it so that we can create healthy boundaries around sex and enjoy it more. Educating yourself about sex, talking to your kids about sex, communicating your needs with your partner, and even porn — nothing is taboo, we're talking about it all.
TOPICS:
Talking to your kids about sex (00:16)
How to educate yourself on sex so you can talk to your kids (08:21)
Talking to your partner about sex, getting real about sex (15:20)
Taking back your power in sexual situations (20:45)
Connecting with your partner (23:30)
The anatomy of arousal (27:38)
Reclaiming your body and self pleasure as self care (32:03)
Porn: friend or foe? How to find ethical porn, talking to your kids about porn (34:41)
Normalizing conversations with your kids about nudity, attraction, and sex (41:57)
SPONSORS:
RESOURCES: