*Disclaimer: I am not a doctor! This information is not meant to diagnose or treat*
Blood sugar regulation is imperative for adrenal health. Chronically elevated cortisol can lead to insulin resistance, and insulin resistance can lead to chronically elevated cortisol. It is also thought that insulin resistance is a major contributing factor to polycystic ovarian syndrome (PCOS), which makes sense because insulin resistance causes increased testosterone in women.
Chronically elevated cortisol also impairs the liver's abilities of conjugating excess hormones and removing them from the body. Chronic stress also affects the gut, which is another organ that eliminates hormones from our system. Stress, lack of sleep, medication, environmental toxins, processed foods can all burden the liver. When you look at how elevated cortisol affects the body, it's all connected.
Insulin resistance occurs when your body cannot use carbohydrates efficiently. Normally when carbohydrates are ingested, they're broken down into glucose and shuttled into the bloodstream. Blood sugar rises and insulin is secreted by the pancreas to move this glucose into cells, which it will use for energy or stored as glycogen. As insulin moves glucose from the bloodstream into cells, blood sugar returns to normal.
However, when you are insulin resistant, your body is resistant to insulins' message, the pancreas secretes more insulin to get the cells to listen. Eventually, the pancreas wears out and can't produce enough insulin to keep blood sugar stable. The blood sugar is chronically elevated, and when it gets high enough you're diagnosed with Type 2 diabetes. Increased levels of glucocorticoids lower TSH. (Made Whole, 2018).
Pregnenolone steal happens when the adrenal glands steal or borrow progesterone, a hormonal precursor, to keep the cortisol (flight or flight) response going. This will keep pregnanolone from producing DHEA (dehydroepiandrosterone is an endogenous steroid hormone), and use it for cortisol which creates an imbalance of sex hormones in the body. While the majority of dominant sex hormones are produced in the ovaries or testes, non-dominant hormones are produced in the adrenals. This new pathway supports the cortisol response at the expense of natural adrenal pathways, reproduction, and your base metabolic rate. (source)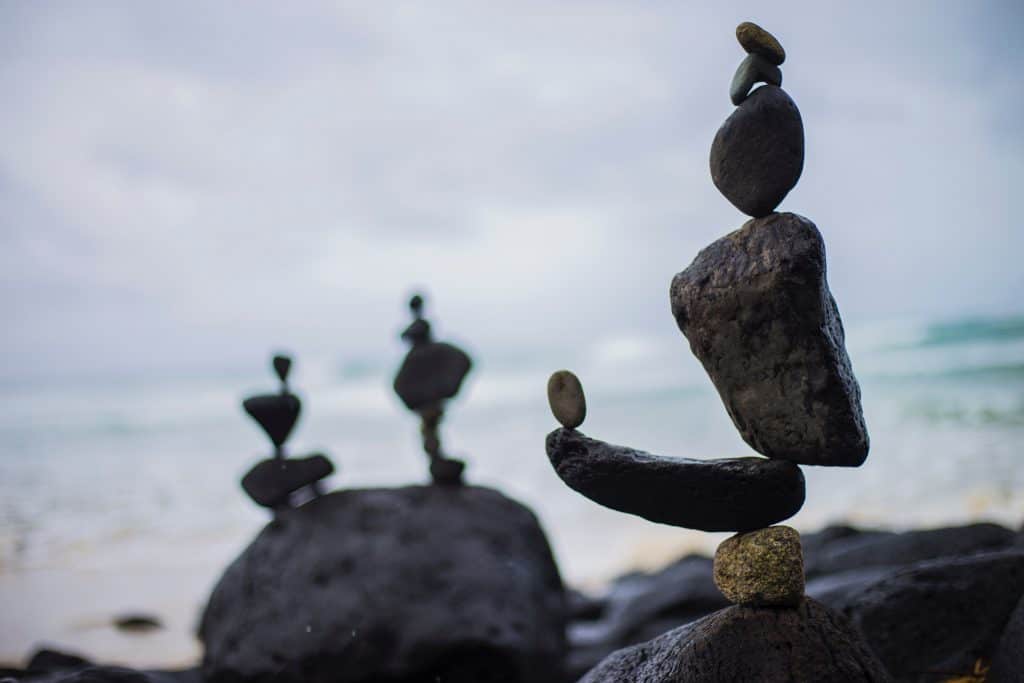 Pregnenolone steal causes hormone imbalance, downregulated metabolism and adrenal fatigue, which feeds into the insulin resistance that can cause further hormonal imbalance and the liver that is too taxed to clean up the mess.
All of which can lead back to the thyroid, causing low T4 and T3 levels and impairing the conversion of T4 to T3, which can cause higher levels of reverse T3. Stress, blood sugar regulation, and endocrine health are a delicate balancing act.
I'll be writing more on eating to nourish the endocrine system, and foods to help you manage stress! An area of growing interest to myself, I truly believe the key to true health lies in finding a healthy balance between creating change in the body, while supporting it, so it does not fall into chronic stress state.