Rise and Shine
One of the most difficult transitions from the standard American diet to a paleo diet was leaving behind my old coffee routine. Coffee is definitely one of those daily habits that we get very attached too. There is a ritualistic element to ones morning brew, no matter how involved or simple it is, even if it's placing an order. So when you want to change your caffeine choices for something a little better for you… leaving behind the ol' coffee mate, dairy, sugar-laden, hazelnut, unicorn sprinkles etc, etc, etc. It can be hard. Real hard.
I have a theory, that most of us go through life drinking sub par coffee; burnt, bitter or otherwise unpleasant to drink (unless it's extremely altered). That's not okay. Coffee should be smooth and delicious black. Softened with high-quality milk, of course, I mean nut milk and good fats for better caffeine absorption. I love adding good fats to my coffee. It makes the caffeine hit me slowly and go down slowly too, so there is no crash. My morning coffee is really special to me. A mix of cultural significance, family nostalgia and health benefits, I mix homemade cashew milk, one tbsp of coconut oil or ghee, beef gelatin, and cinnamon! Blended up in my Vitamix to frothy, caffeinated haven. But most importantly, you can't have bitter or burnt coffee. It will ruin it. After mixing all your high quality ingredients you don't want to ruin it by adding in crappy coffee!
Paleo Coffee Perfection
Enter the BUNN HB. This coffee maker has changed my life. Since going paleo I have used the stove top espresso, French press, old-school drip coffee, even cold brew (although hot coffee in the morning is a must). While some of those options were tasty, they weren't easy. They were kind of a hassle. There wasn't a set it and forget it mode. Now, I get the quality, the better than the coffee house coffee and the convenience of setting it up the night before.
The BUNN is an exceptional coffeemaker! It meets all the qualifications of the Specialty Coffee Association of America, only 10 other coffee makers can say the same! With digitally monitored heating system that heats the water to the perfect temperature before releasing a cascade over the grounds to ensure even, perfect brewing of your beans. You truly get a professional grade cup right at home. I know I've become super excited again about my morning routine. I'll show you how BUNN has upped my coffee game and how I put together the perfect paleo cup of joe every morning! To learn more about the BUNN HB and where you can get it click here!

Step one: Brew the perfect pot of coffee with your BUNN HB. It's super easy! Just fill the top with water, use the handy markers to know how many cups you're adding in. Then using a BUNN filter, add in one tbsp of medium ground coffee per 5oz of water. Press the BREW button. Let the magic happen.
Step two:Pour your brew (I drink about 12oz) into the blender with 1/2 cup of homemade cashew creamer , one tbsp of fat (coconut oil or ghee), 1 tbsp grass fed beef gelatin & a tsp of Saigon cinnamon.
Step three: Turn on blender and gradually increase the power until it's on high. Blend for thirty seconds.
Step four: Pour the perfect, frothy concoction into your favorite mug.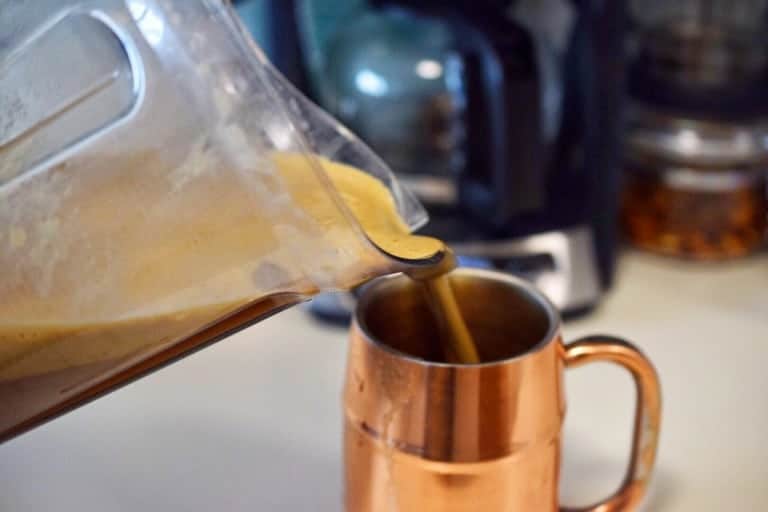 Step five: ENJOY!
Watch me make this & talk about my coffee routine and BUNN of this Facebook Live video!

You can purchase this fantastic coffee maker exclusively at Williams Sonoma, to learn more about why BUNN will change the way you caffeinate: click here!